What you'll do
In this 60 minute class, we're going to learn how to do blind contour drawings. This is an engaging activity that's quick to learn and makes drawing fun for everyone. Plus, it's encouraged to have your favorite beverages on hand during this experience. Drawing can be more fun when it includes adult beverages (only for people ages 21+), but it is not at all required and will still be fun.
First we'll all introduce ourselves; names, where we're from in the world, and our backgrounds. Then we'll warm up with quick activities like shading, cross-hatching, and doodling. This practice warms up your hand-eye coordination and gets your mind and body for the next sections.

Next, we'll spend 10 minutes using any household object you want to draw. Some common objects that guests love to draw are plants, shoes, or your cup. Then we'll share our drawings together.
Then we move onto portraits. Using a mirror, their phones, or a partner, guests will draw what they see without looking, or picking their pen or pencils off the paper. As a fun side, whenever someone looks at their paper, we all have to take a drink!
At the end of this experience, I want everyone to leave with a greater sense of their own natural artistic abilities. Because we are creating tangible pieces of artwork, we can see and appreciate the end results together.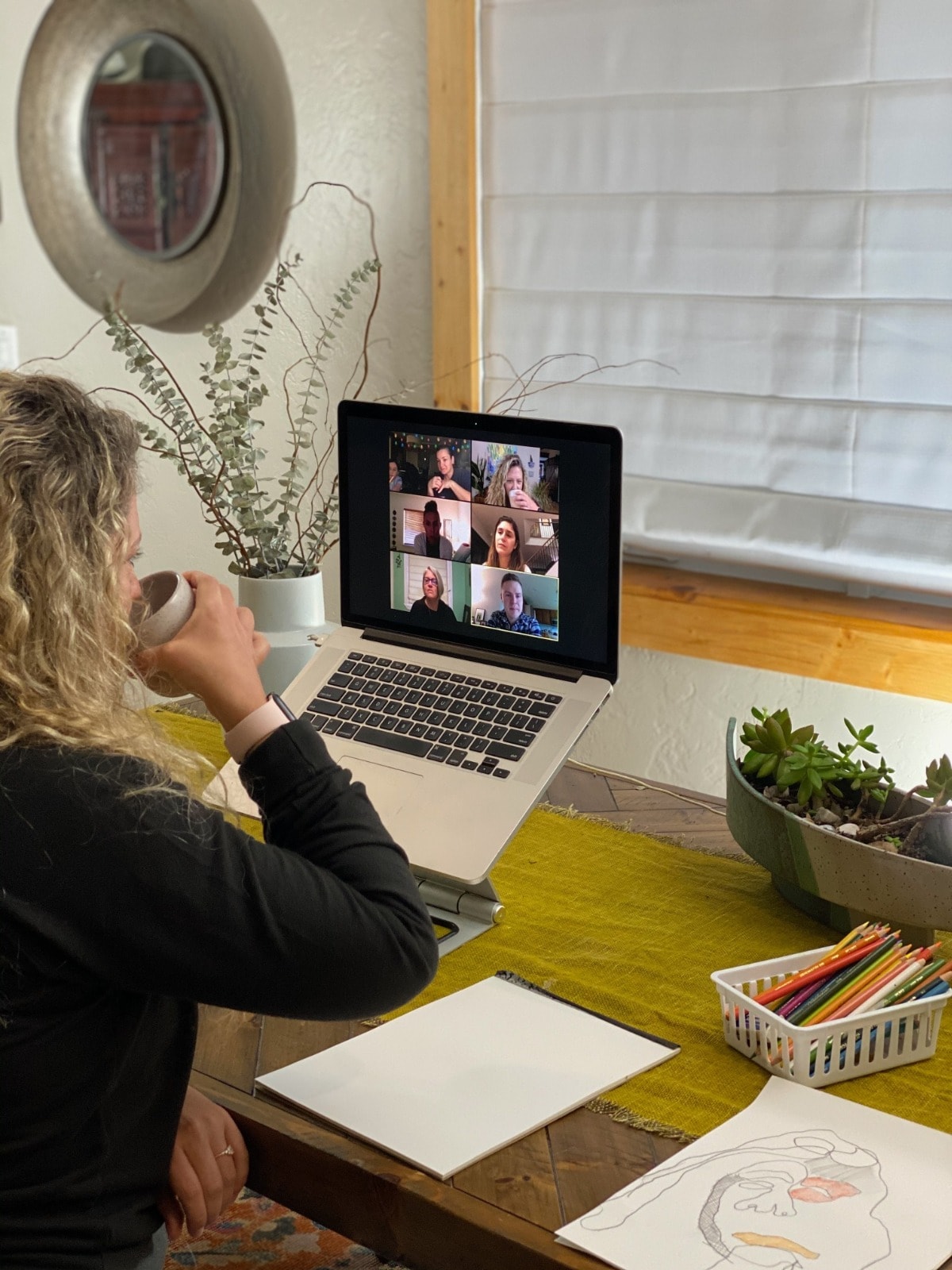 How to participate
Join a video call
Use Zoom to participate on your desktop or mobile device. After you book you'll receive an email with a link and details on how to join.
Book a private group
Angela can host private groups of any size, up to 30 guests. Private group rates start at $95.
What to bring
Charged laptop or phone
Zoom application already installed
Drawing tools: your choice of pen, pencil, markers
Some pieces of blank paper, at least 8"x10"
Beverage(s) of your choice
A mirror (if you have a partner, no need for one)
Household objects that you want to draw
OPTIONAL: Colored pencils, marker, or paint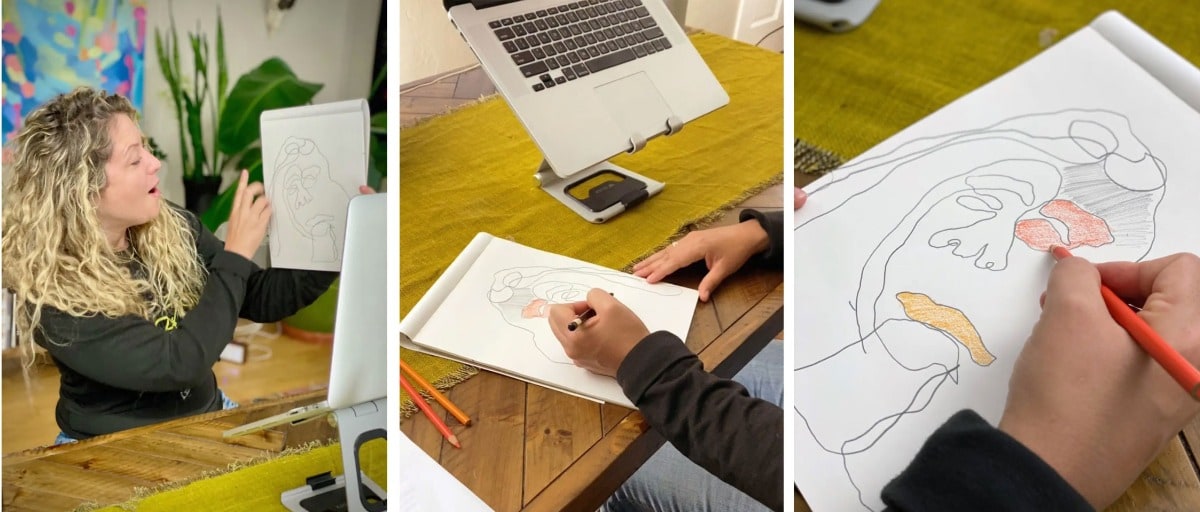 "This was so much fun! The perfect activity for Mother's Day. Angela was so knowledgeable, encouraging and creative :)

Would definitely recommend whether you are a complete beginner to drawing or have been doing it for years."
- EMILY